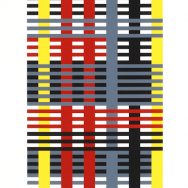 Anni Albers: Work With Materials
August 25 – December 11, 2022
Tracing the remarkable career of the artist, designer, writer, and teacher Anni Albers (1899-1994), Work With Materials features over 100 drawings, prints, textile samples, commercial fabrics, and rugs from the collection of the Josef and Anni Albers Foundation. With a focus primarily on the extraordinarily productive and varied second half of her long career, the exhibition illuminates her ability to move easily between her work as both an artist and as a designer of functional materials.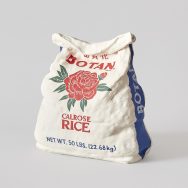 Stephanie H. Shih: My Sweetie Has No Pockmarks
August 25, 2022 – May 14, 2023
The second iteration of  The Art Wall Project features the sculptures made by Stephanie H. Shih. Best known for her ceramic groceries, Shih's work explores ideas of home and nostalgia through the lens of food. Her installation at the museum will feature bags of rice to consider how Asian identity has been flattened through stereotypes and to reclaim this pantry staple as a touchpoint of Asian American identity.