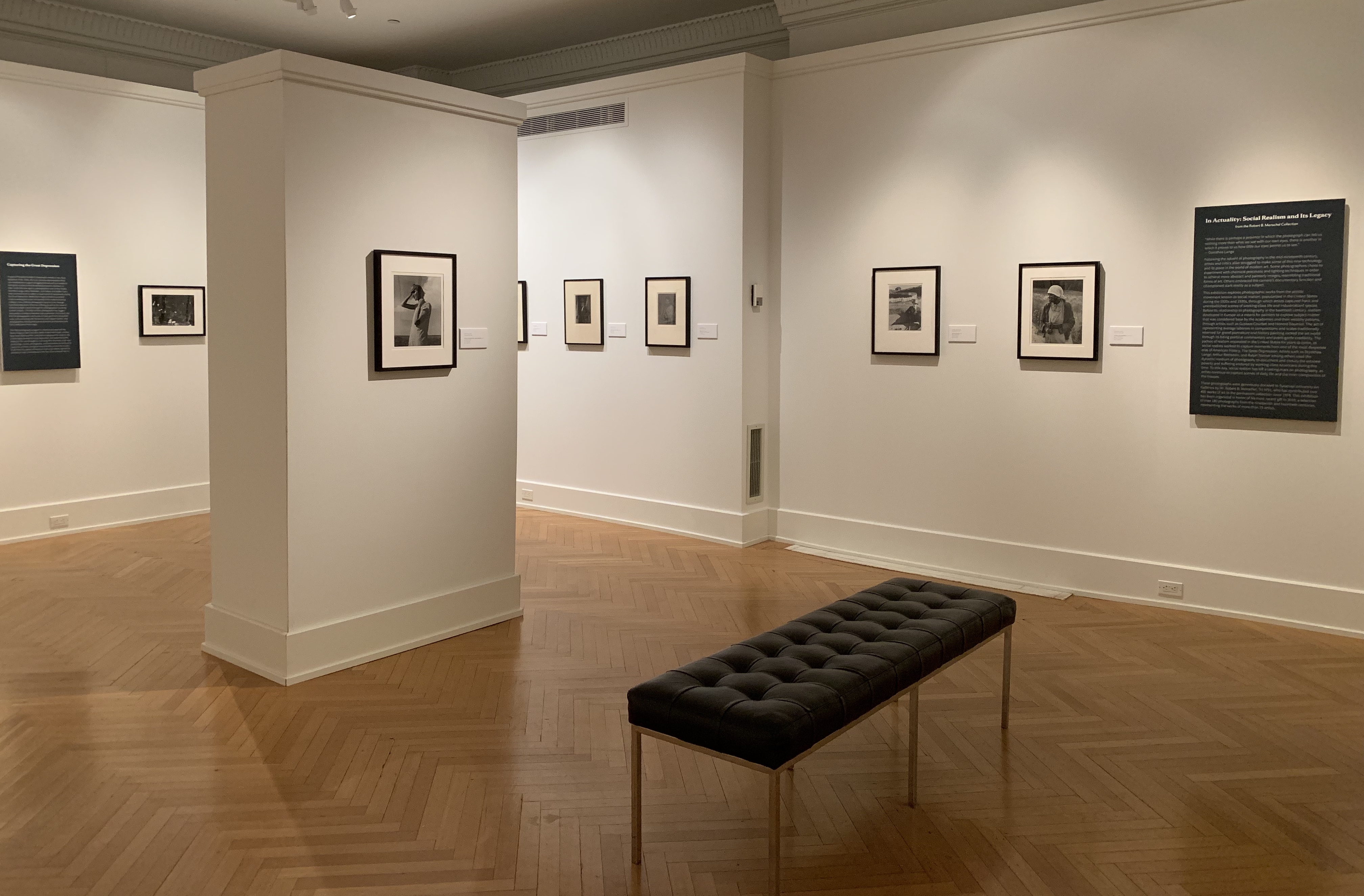 The second floor of Syracuse University's Lubin House, located at 11 E. 61st Street in New York City, is home to the Louise and Bernard Palitz Gallery, the Museum's visual arts venue in midtown Manhattan.
The Gallery hosts several exhibitions a year featuring the extensive permanent collection of Syracuse University, as well as works from alumni and faculty artists, Coalition of Museum and Art Centers partners such as Light Work, Point of Contact Gallery, and Community Folk Art Center, and the annual Wynn Newhouse Foundation's awards exhibition for artists who happen to have disabilities. In addition, the Gallery has featured works on loan from collectors or other galleries, and site specific installations by contemporary artists.
COVID 19 Updates
The Syracuse University Art Museum and Palitz Gallery continue to operate in ways to best promote public health and listen to directives from New York State and the University administration. As a result, the Palitz Gallery will remain temporarily closed.
We will continue to monitor developments with COVID-19 and regularly reassess this temporary closure. For the official source of information about Syracuse University's plans and important health and safety precautions for the Fall Semester 2020, please visit syracuse.edu/fall2020/
We yearn for the day to welcome you back in person , but are happy to serve you digitally until then with our virtual exhibitions, programming, and activities that will continue to engage you while #SUArtFromHome.