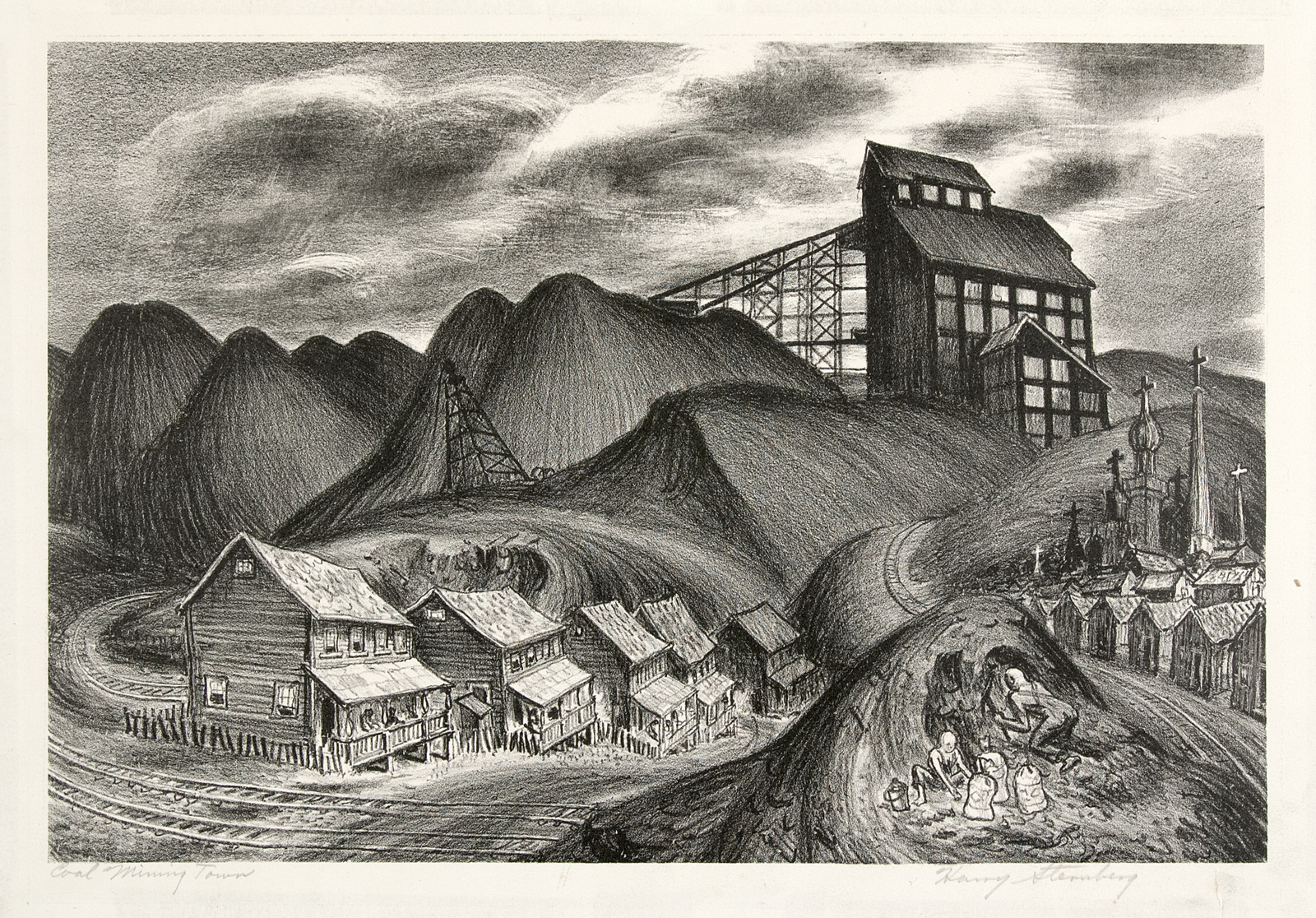 Reckonings: American Art and the Slow Violence of Climate Change
April 25 - September 9, 2022
Reckonings offers a critical look at how U.S. artists have pictured the relationship between humans and the environment.
Curated by current M.A. students in art history in Syracuse University's College of Arts and Sciences, and under the direction of Associate Professor Sascha Scott, this timely exhibition reckons with the visual, economic, and political forces that have contributed to slow violence in the United States, which has been driven by capitalism and disproportionately effects the poor and disempowered.
Stay connected to the Palitz Gallery and Art Museum exhibitions and programming by joining our mailing list!
About the Palitz Gallery
The second floor of Syracuse University's Lubin House, located at 11 E. 61st Street in New York City, is home to the Louise and Bernard Palitz Gallery, the Museum's visual arts venue in midtown Manhattan.
The Gallery hosts several exhibitions a year featuring the extensive permanent collection of the Syracuse University Art Museum, as well as works from alumni and faculty artists and university partners such as Light Work, Point of Contact Gallery, and Community Folk Art Center. In addition, the Gallery has featured works on loan from collectors or other galleries, and site specific installations by contemporary artists.
Visit us safely
In accordance with the Syracuse Univeristy Stay Safe Pledge, current Syracuse University faculty, staff, and students do not have to show proof of vaccination to enter Lubin House. We ask that non- University affilited visitors show proof of vaccination upon arrival, and, if you are not fully vaccinated, you are required to wear a mask at all times.
Location
Syracuse University Lubin House
11 East 61st Street
New York, New York 10065
Gallery Hours
Monday–Friday: 10 a.m.- 5 p.m.
Closed Saturdays, Sundays,and University Holidays