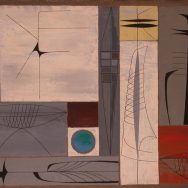 Richard Koppe: American Painting and the New Bauhaus
August 19 through December 15, 2021
An instrumental member of the New Bauhaus School in Chicago, Richard Koppe's artwork demonstrates complex compositions of structured lines, geometry, and color. This exhibition draws from the museum's large collection of Koppe artwork to explore his unique approach to line, plane, color and form in the evolution of his paintings. Curated by Grace Mccormick, '22, Curatorial Intern, with Vanja Malloy, Director & Chief Curator.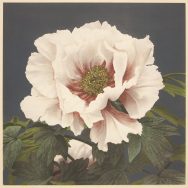 Collection Highlights: 5,500 Years of Art
Ongoing
Explore the newly reinstalled permanent collection galleries, which include many never-before-seen works of art and new acquisitions. In place of a traditional chronological organization, this new installation places artworks from across the globe and time in conversation with one another.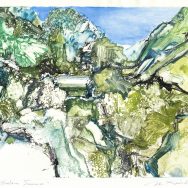 Louise and Bernard Palitz Gallery, New York City
Morton Kaish: A Print Retrospective
November 8, 2021–February 5, 2022
This retrospective presents an overview of Morton Kaish's exploration and love of the print medium. Spanning over seven decades, the exhibition highlights his mastery of traditional and emerging techniques: starting with an early drawing Kaish created as a student at Syracuse University in 1945, through his experimental years in Italy, and culminating in the dramatic color and patterns of his current "Butterflies" series.
Please note that the Palitz Gallery, in accordance with the New York City mandate, requires that all visitors age 12 and older show proof that they have received at least one dose of a COVID-19 vaccine.  Children under the age of 12 must be accompanied by a vaccinated adult.
Masks (age 2+) are required for all visitors.