About
The Syracuse University Art Museum is pleased to announce its partnership with Carrie Mae Weems on her Resist COVID Take 6! campaign. Weems is a world-renowned artist who is currently Syracuse University's first-ever artist-in-residence. In the wake of the global COVID-19 pandemic, Weems created the campaign to increase public awareness about the disproportionate impact the virus has had, and continues to have, on communities of color.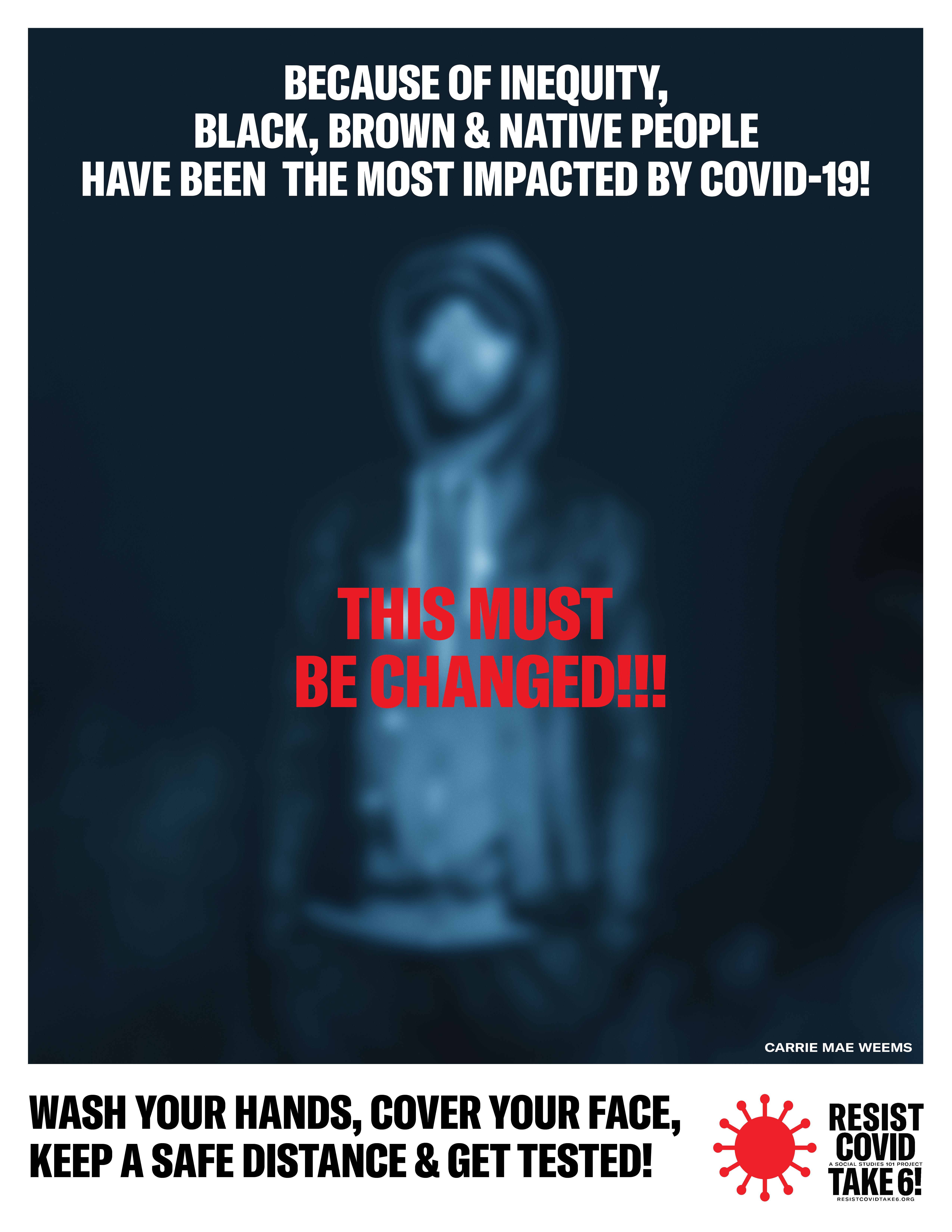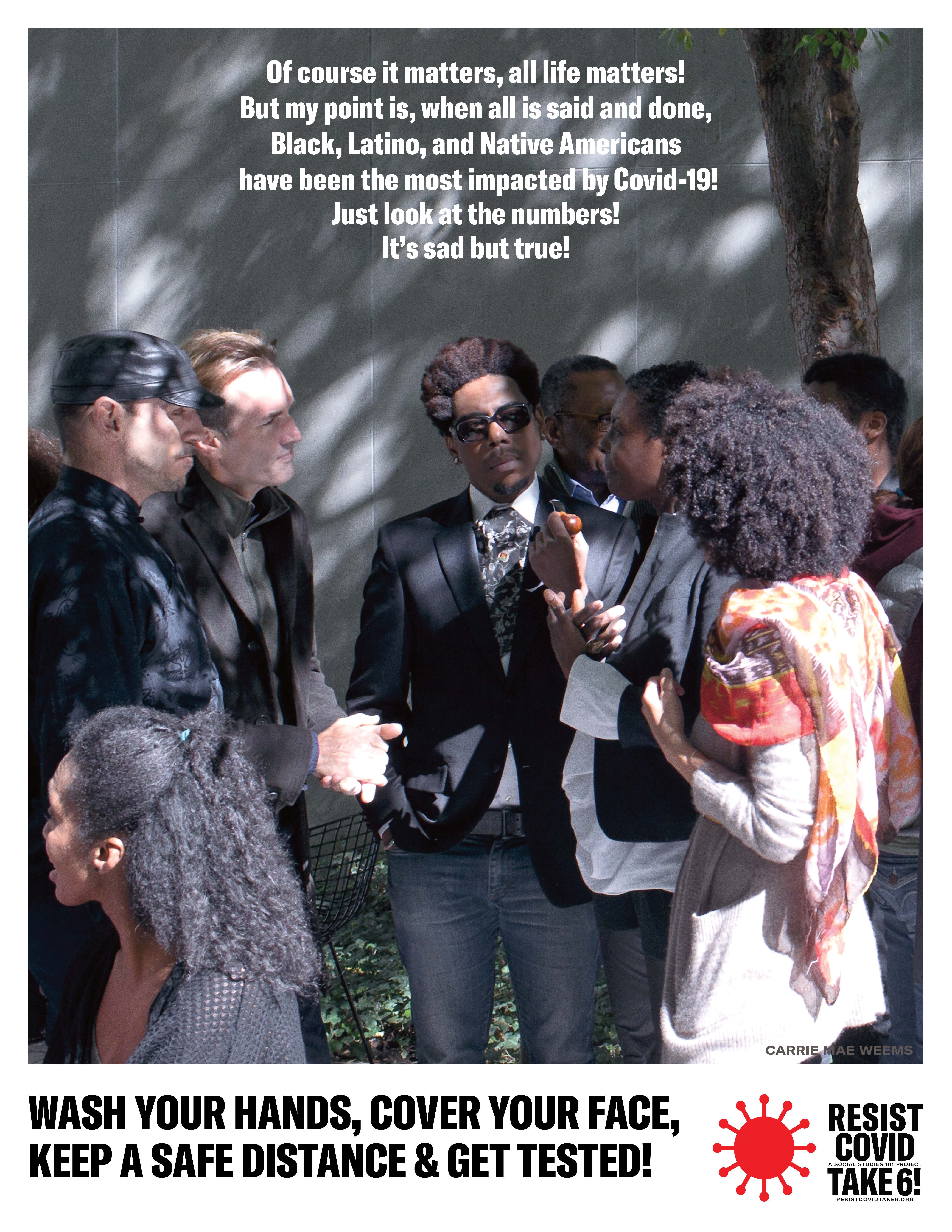 Helping to shed light on the need of social, equity, safety, and preventative measures for those disproportionately affected, the campaign focuses on promoting the need to continue the dialogue around the importance of social distancing by keeping 6 feet apart, wearing masks, and dispelling misinformation while supporting and encouraging frontline and essential workers.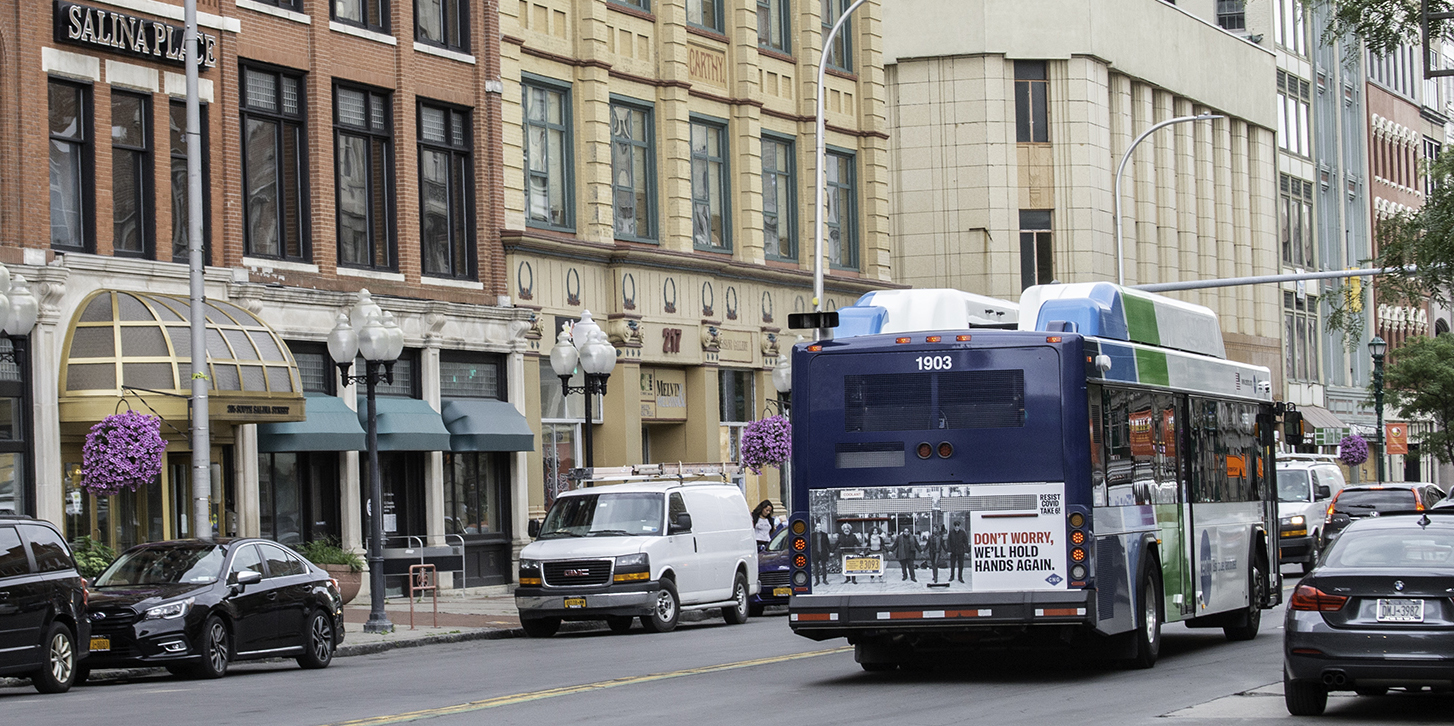 The Museum has teamed up with her to spread this important message, installing large campaign posters in the foyer, sponsoring signage on 6 Syracuse city public buses through the Fall semester, and distributing stickers to students at the university and in our community's public school system. We hope through this initiative we can help create positive change in stopping the spread of this virus and highlighting the social inequity made even more apparent by this pandemic.