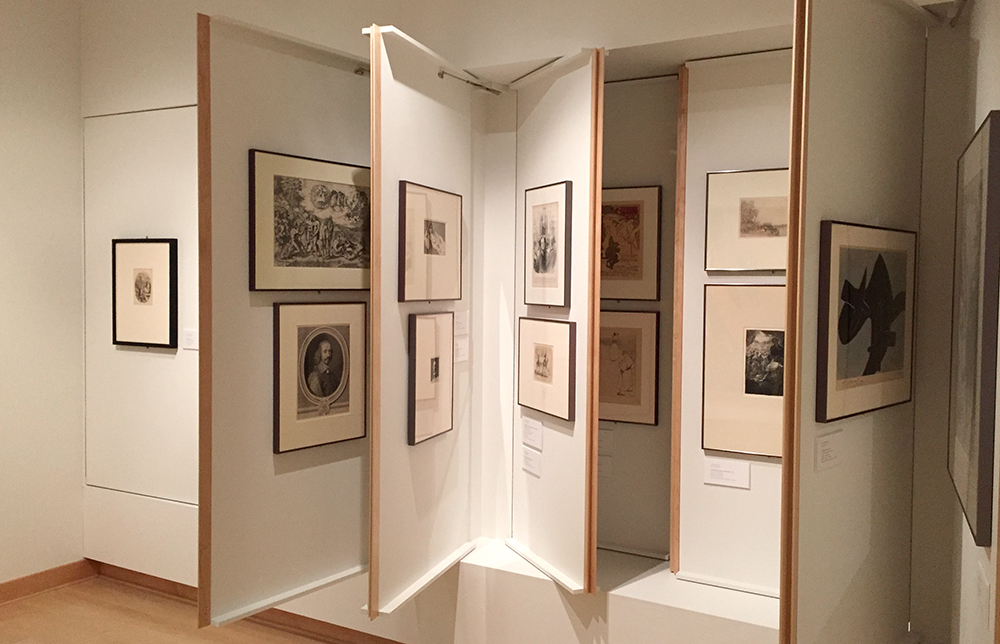 Located in the Collection Galleries, The Study Cabinet is an exhibition tool intended for all visitors to the Syracuse University Art Museum to explore the deep holdings of the University's Permanent Collection.  Based on a 19th century design, these cases can hold up to 80 objects and provide visitors with an in-depth look at particular themes, subjects, and media.
Currently on view in the Study Cabinets:
Domesticities: The Art of Daily Life
August 15 through November 24, 2018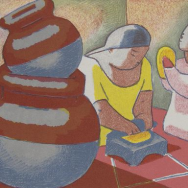 Drawn from the diverse collections of SUArt Museum, this exhibition explores the representation of domestic structures and spaces, their contents, and the ways in which they intersect with the lives of those who inhabited them. The works on display span multiple periods, geographies, and media, and range from representations of the exteriors and interiors of homes, to images related to childhood, death, and the visual culture of domestic work and pleasure. Together, they illustrate the various ways in which over time artists have crafted and recorded the social and material history of the lived environment.
Curated by Professor of Art & Music Histories Sally J. Cornelison and the students enrolled in her fall 2019 course HOA 498: Senior Seminar: Research and Professional Practice.
Photographs of W. Eugene Smith 
August 15 through November 24, 2019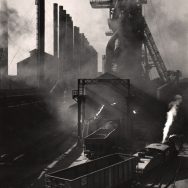 The photographs of W. Eugene Smith are celebrated for capturing changes in industry worldwide. Born in Wichita, Kansas in 1918, Smith first garnered national attention in the mid-1930s when his photographs appeared in Life magazine. Over the next two decades, he would become one of America's preeminent photographers working for Life, Newsweek, Collier's, and The New York Times. Before World War II, he chronicled the U.S.'s modernizing factories; during the war he covered wartime subjects, including the bombing of Moscow; and in the decades after the war, he photographed innovations in production and industry in the U.S. and Japan. In many of his mature photographs he used a groundbreaking technique he developed, which involved an extensive, painstaking process of burning and dodging his prints. This process allowed him to add specific highlights that direct the viewer's eye through the composition.
This fall, Associate Professor Sascha Scott and incoming MA students will examine and research a selection of Smith's photographs dealing with industry. The students' research will culminate in an April 2020 exhibition in the Study Gallery.
Save
Save
Save